Seven months after the founding of the Valtus Alliance in May 2023, the companies that make up the network have met in Paris to strengthen the project through personal knowledge and the exchange of professional and business experiences.
November 20, 2023
The representatives of 13 organizations specialized in executive interim management, leaders in our respective countries, share a relevant characteristic: we are the companies that are growing the most in our sector of activity:Duke & kay; EPUNTO Interim Management; Incepto; ManagementFactory; Radialis; Telos; Nordic Interim; Valpeo and Valtus, we are present in Austria, Belgium, Brazil, Denmark, Spain, Finland, France, Italy, Poland, Portugal, United Kingdom, Czech Republic, Sweden and Singapore.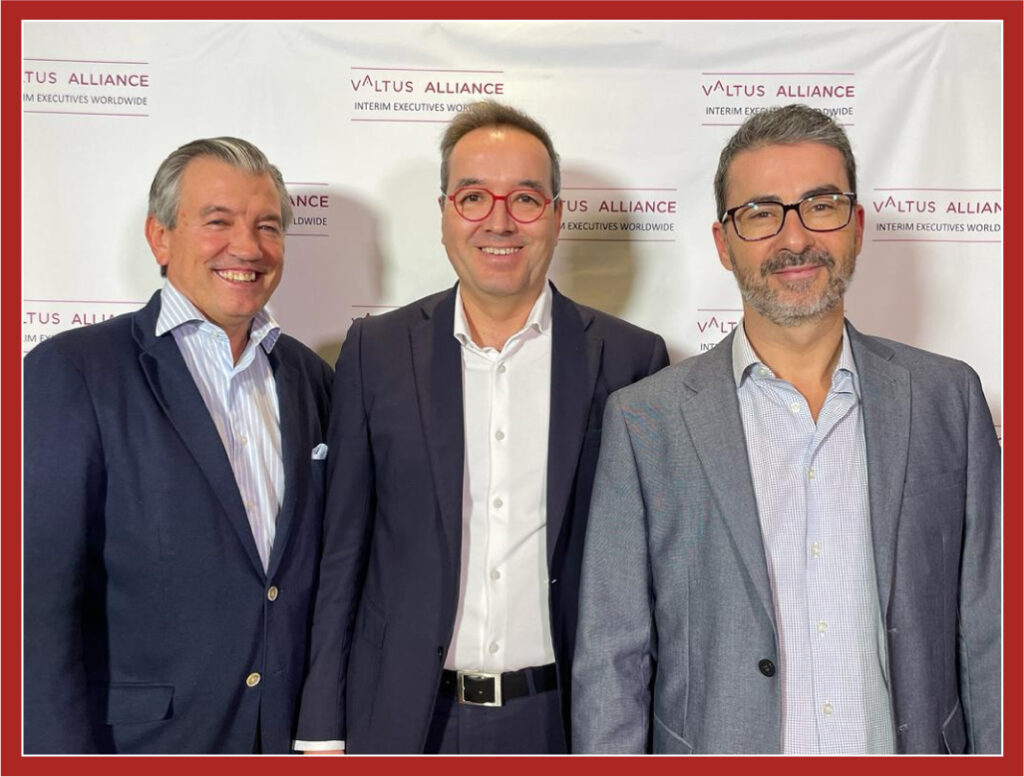 One of the main links between our organizations is quality. At the meeting on November 8 and 9 in Paris, we confirmed that all members of the network seek excellence in the more than 1,000 annual projects we carry out. Our proven procedures and international quality certifications guarantee this. Quality is what makes us leaders in our countries and what allows us to interact among alliance members in any country in the world.
Without a doubt, there is a before and after the international meeting in Paris for Valtus Alliance. In addition to professional enrichment, the promotion of interpersonal relationships has been one of the greatest gifts that we members have taken to our respective countries. More than 50 entrepreneurs have enjoyed, learned and exchanged experiences around executive interim management, under the leadership of Philippe Soullier, CEO of Valtus, promoter and President of the alliance.
The strength of the group makes the well-known axiom "Alone we go faster, together we go further" a reality. Indeed, the increase in international business among the members of the network, thanks to the planning of joint actions, is and will continue to be one of the fruits that the attending companies reap after joining forces in Paris. If anything has become clear after two days of learning and joint planning, it is that the growth of Valtus Alliance is guaranteed, thanks to the leadership of its companies.
For more information: [email protected]